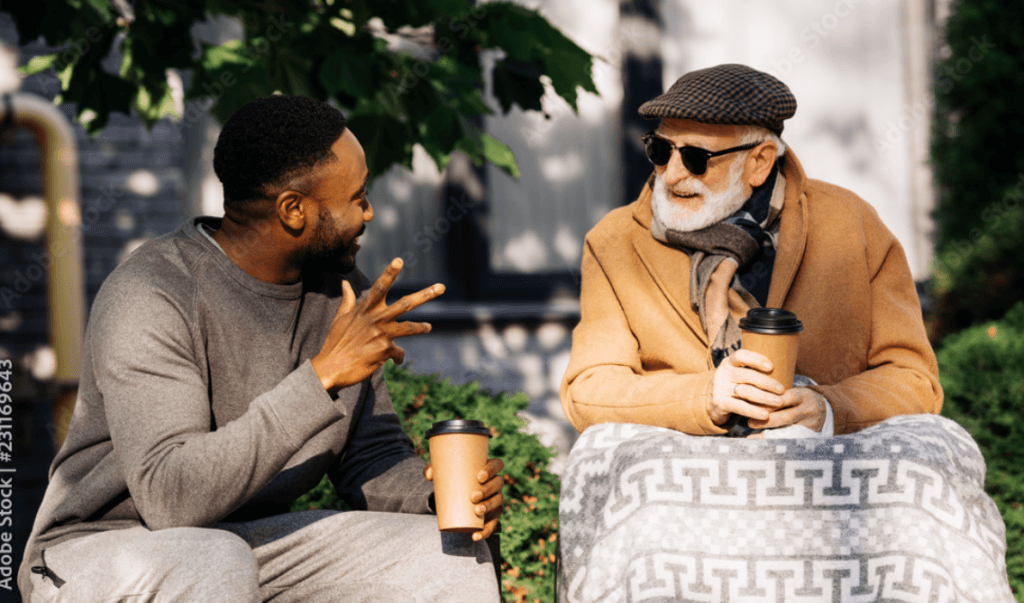 Imagine you are an accomplished business owner, parent, grandparent, and community partner. You've worked hard your whole life and celebrate retirement. Then, after 10 years you experience health changes, perhaps a stroke, arthritis that makes mobility more difficult and you now use a walker. You are no longer able to physically attend to the needs of your home or your own health and moving in with family is not an option. What would life look like for you now?
It is 1970 – A skilled nursing home is your option. The nursing station is the focal point of your new living space, housing charts of those living there, medication trays with plastic cups handed out by nurses wearing stark white dresses and caps. Your fellow patients, because that is what you are now referred to, are lined-up along the hallway awaiting their morning pills and prune juice. Someone tries to leave the unit and the alarm sound echoes off the highly polished tiled floors. You hear, "Marvin, you can't leave." One patient has a strap tied around her and her wheelchair to keep her sitting because she tries to get up to walk, risking yet another fall. Another, who declines to take his medication, is 'helped' by two aids who hold him down so the nurse can forcibly make him drink the medication – which is given to reduce his anxiety. You are 'put to bed' at 6:30 so the evening staff can tend to paperwork and chores for the evening without interruption. You no longer feel any control.
It is 1995 – The new option of assisted living has opened up to you. After the Omnibus Budget Reconciliation Act (OBRA) passed in 1987, federal standards required a higher level of care in nursing homes which has helped to drive changes in this newly created world of assisted living. These advances provide a higher quality life for you, but the environment is still somewhat institutional. It is called a facility, they offer balloon volleyball for entertainment, the staff call you sweetie and treat you as a child, a showering schedule is used to meet staff demands but does not match your previous routine. You feel managed.
It is 2022 – Options have expanded to include residential care communities that provide all levels of care including independent living, assisted living, specialized memory care, and skilled nursing care. Since 1987, the term "culture change" has come into use describing the drive to improve care in senior living settings. More assisted living and memory care communities that promote an environment focused on autonomy, independence, and personalized opportunities are available. You feel heard.
It is 2030 – You can have your own small studio located in a village with support provided as needed. A mother with two children lives next door, and you can volunteer reading in the daycare onsite. A central courtyard provides ample space for residents and staff to enjoy gatherings. Your neighbor is living with dementia and can move freely throughout the community. You, your neighbors, and staff all provide guidance to her when she appears lost or confused. Family members lead various classes in the mornings. Tai chi has attendees ranging from 5-95 of age. Your 'night owl' routine continues as staff check in with you at midnight to assist you before your bedtime. Staff hold regular trainings with residents learning about better ways of communicating, relationship building, generational differences – all with the goal of creating stronger bonds and community support. You feel valued.
Be a part of this continuous growth through educating yourself, seeking better practices, and challenging others to think differently. Help create a sustainable quality of life for all and NEVER let us backslide. Continuously seek to serve our older population with respect, dignity and opportunity. If we are lucky, we will all be one of them some day.
Leslie Fuller, BSB, MSW, LMSW
Founder & Owner of Inspired Senior Care