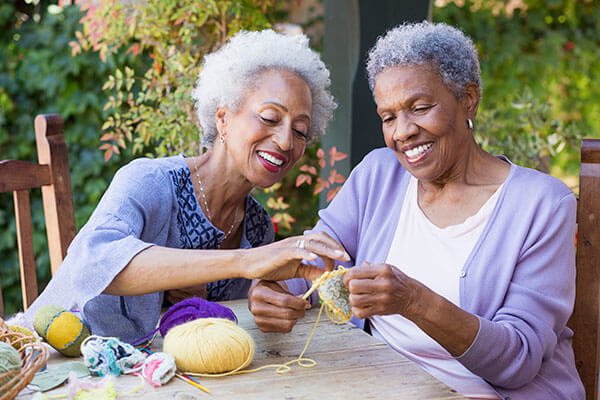 There are a few key elements in order to actually create an environment for success.  First, I'd say is passion. You have to have an inner desire to truly WANT what it is that you want to accomplish, really want it. Next, is drive. Are you driven enough to see things through? To not give up when the first attempt doesn't work, or even the fourth or fifth, to keep going! I think you have to be generous. You have to be willing to share your experiences, your failures, your thoughts and ideas. Generosity will likely be reciprocated, building loyalty. Respect is key. Respect for all others involved, for the mission and also for yourself, you can do it.  And of course, faith. You had the vision, you are doing the work, believe in the process. 
Our mission at Inspired Senior Care is to assist senior living communities and senior support organizations of all sizes to create environments that are successful! It's about building a relationship-based culture of meaningful and personalized care by providing engaging LEARNING tools and proven know-how TO HELP GUIDE TEAMS to effectively and independently serve the SOCIAL AND EMOTIONAL NEEDS of today's seniors. To create environments that
CRAFT A NEW UNDERSTANDING OF SUCCESSFUL AGING THROUGH INTERACTIVE EDUCATION.
I am personally committed to sharing insight that provides empowerment to enrich the lives of others. I envision a world where seniors, particularly those living with dementia, and all of the individuals working with them are treated with understanding, supported with respect, and are able to develop genuine relationships with one another. Through growing awareness and understanding of the Building Blocks of Inspired Senior Care, I believe we can all be a part of creating that world.
Together, we can build a future where, when you walk into a community or any care environment, there is a sense of energy, laughter, and interactivity. Where residents feel safe, encouraged, cared about, and have personalized interactions each day. Where leaders, at every level, are confident that their direct care team members are supporting the social and emotional needs of residents, in addition to their physical care. Where family members enjoy visiting and are involved in community activities. Where care teams feel empowered to problem-solve using learned techniques and concepts. And will encourage their friends to apply.
All These Things Together, Can Absolutely Create An Environment For Success!
Schedule a complimentary 30-minute assessment of your current dementia training with Leslie.